Adult Programs and Services
De Soto Public Library's mission is to educate, entertain, and empower our community, and our talented staff extend our mission by creating dynamic and informative programs that support literacy, financial security, entrepreneurship, and the arts.
Our staff can help you find the perfect book; we can also show you how to download a new issue of your favorite magazine, teach you to knit, or encourage you to try something new like painting or writing. We host game nights and social events for adults, and we show our De Soto Pride with our local history programs and tours. We also partner with numerous organizations to offer programs that empower adults, like financial literacy and security, health seminars, computer literacy and much more!
Check out our online calendar or our latest program guide for the complete schedule and program descriptions!
ARTS, CRAFTS, & CREATIVITY
Join us for a variety of Arts programs that encourage creativity, including:
painting
knitting/crocheting
games/puzzles
coloring
craft days
---
ENTERTAINMENT
We offer a variety of programs to entertain our adult patrons, including:
Chess Club
Family game night
Bingo Night
(PG-13 to R) Movie screenings
Craft days
Star Parties
and more!  Check out our online calendar for a complete schedule.
---
BOOK GROUPS & LITERATURE DISCUSSIONS
Join us for fiction and nonfiction book discussions and literary events!
The De Soto Public Library hosts our longstanding monthly Friends of the De Soto Public Library book reviews. We also host a variety of other literary events throughout the year, so be sure to check our online calendar or program guide for a complete listing!
***New book club coming in 2020***
---
COMPUTERS & TECHNOLOGY
Check out our online calendar to find programs designed to improve your technology skills and understanding.
Schedule an appointment for one-on-one assistance with the basics of using a computer and the Internet, creating resumes, and filling out online job applications. If you have a new eReader or tablet, we can help get you started downloading library eBooks and digital magazines, too.
---
JOB SKILLS & CAREER DEVELOPMENT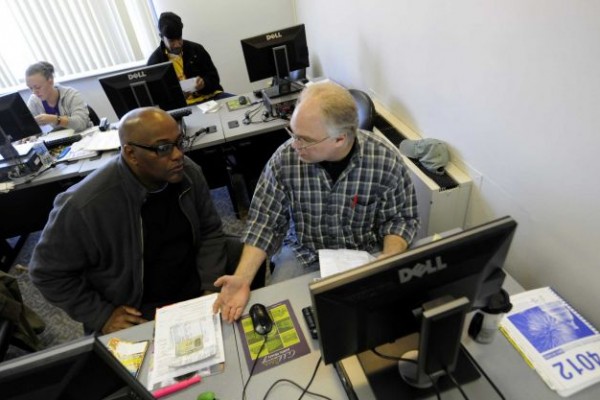 Looking for a new job?  Work on your resume or fill out online job applications at DSPL using our public computers, or schedule an appointment to get one-on-one assistance.  Check out our online calendar for more information & events.
Online resume and cover letter builder
GED/HiSet practice tests
SAT/ACT practice tests
Practice driving tests
---
Study & meeting rooms
Quiet areas
eLibrary services for help with downloading eBooks and magazines, conducting research, or exploring local history online